Return to the Wild Retreat
Intensive Workshop | Beltane Pilgrimage | Glastonbury Avalon UK
April 30th – May 1st
(29 April all day Whachuma (optional))
Exploration retreat through the senses and the Elemental Kingdom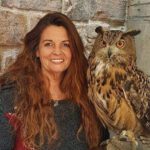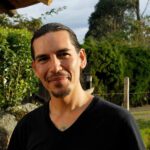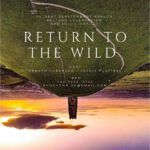 THE EXPERIENCE
Welcome to this retreat for the recovery and integration of the wild human through the alchemical processes of nature and our being, of order and chaos, of sacred feminine and masculine, of duality and harmonization of opposites.
Being wild comes from the inner message, from the vital force, from the raw energy, from the primordial chaos and the forces of creation, from that great mystery that inhabits everything.
Choosing the opening to the wild is the reconnection to pure ancestral alchemy and the path of transformation to unity, the encounter with high consciousness, the path of darkness and light.
Getting in touch with the wild, with the pristine purity of your Being will open you to subtle and powerful experiences of empowerment and love.

WE WILL EXPERIENCE
Meditations
Breathing exercises
Conscious walks
Energetic Works
Talks
High vibration sounds
Alchemical practices
Power Animal recovery
Drum circle

WE WILL VISIT
Bride's Mound
Wearyall Hill
St. Margarets Chapel
Glastonbury Abbey
Chalice Well
The White Spring
Glastonbury Tor

OBJECTIVES
Initiation to the world of magic, alchemy and the kingdoms of nature.
Self recognition and self love beyond duality.
Integration of light and dark, feminine and masculine in you.
Be a better version of yourself. Recover the beauty of the wild in you!

GUIDE THE EXPERIENCE
Renato Guerrero
Alchemist
Evolutionary Empowerment Coach
Medicine Man
Holistic therapist
Channeler

Jackie Platteel
Twinflame readings
Clairvoyant
Medium
TMR coaching
Fear- and Trauma Hypnotherapist

INCLUDES
Alchemist Grade 1 Certification
Mystery School Membership

NOT INCLUDE
Transport
Foods
Accommodation

VALUE
Until March 31st: £190
From April 1st: £220

If you want to participate to this amazing and transformational retreat, or do you want to have more information?
Please contact me via the contact form.