Glastonbury & Beyond Retreat
13 sacred Portals journey & ceremonies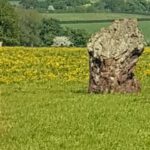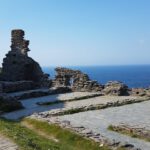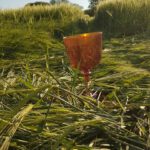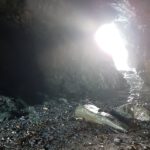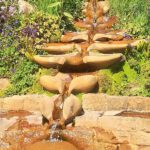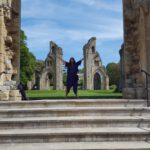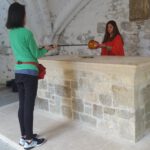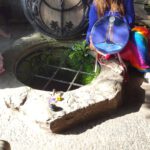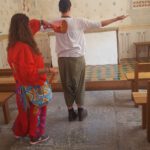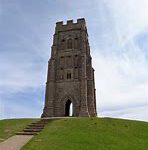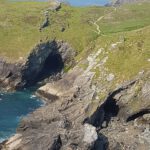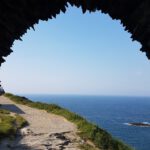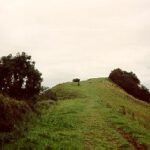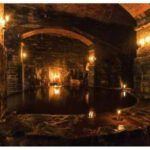 This retreat gives you a deep connection with your heart and unconditional love of the high vibration of Avalon and beyond. This Experience contains 4 days of sacred ceremonies and journeys to the land of Avalon, Tintangel, Stonehenge and Avebury. Including 3 overnight stays in Jackie's B&B.
More and more ancient priestesses and priest feel the pull of their soul back to Avalon the heart chakra of the planet.
The legend of Morgana Le Fay, King Arthur and Merlin, Joseph of Arimathea, Mary Magdalene is calling us home. Home to remember, to the innocence and heal, heal the collective and the planetary grid, by visiting, journeying and remembering all the powerful sites of Avalon, that resonate with the zodiac and the chakra centers of your body.
 Like The Chalice well, the red spring the sacred healing waters of the feminine. 
The White Spring, the sacred waters of the Masculine guarded by Bridget the Goddess of the waters, wells, and springs, rivers and Oceans.
In The Abbey, we find the portals to the Christ Consciousness.
The Elvish gate way in the land of fairies where in dream state receive the messages of the elementals and recall your soul parts of your mystical being.
Weary hill where Joseph of Arimathea put his staff in the earth where out sprouted the holy thorn tree and is a powerful healing hill, aligned with the Tor and St Michael's Leyline that travel all over our planet. Guarded by the dragon, that can take you on for a ride if you're ready.  
And of course the powerful Tor on her sacred body where Feminine and Masculine energies come together in union and unconditional love will activate you to highest frequencies.
 If you feel the pull, I invite you to travel and journey with me on the mysterious land and within yourself discovering the 13 portals of Avalon, Tintangel, Stonehenge and Avebury. To open your gateways of the past and present connected to the earth grids and universal grids, star portals to renew your Template and DNA by sacred transmissions.
My name is Jackie, Medium, Therapist, Tour guide, Channeler and Priestess of Bridget and the Lady Of Avalon.
Deeply connected with the sacred land of Avalon.
After 13 years traveling to the Sacred Isle of Avalon, I have been called back home by the Lady of Avalon to put my roots into Glastonbury to dedicate my life to the Goddess. Now I am called to give my sisters and brothers the soul experience of ancient life time and remembrance. By offering the retreats and Ceremonial work as a Priestess.
 This retreat contains a transformation and experience of how deep you want to connect or surrender to all what is.
4 days of traveling, journeying (ceremony for who is open to this, is optional.
3 nights stay in my Air B and B
2 days exploring the land and sacred sites.
1 day Tintangel King Arthur's Castle and Merlin's Cave at Cornwall.
1 day to Stonehenge and Avebury the sacred Circles.
Investment group Experience:
£ 555                                  4 days & 3 nights
£ 444                                  4 days (ex. nights)
Investment private Experience (possible on any dates):
£ 1555                                7 days, 10 nights            
£ 1222                                5 days, 7 nights              
£ 888                                  4 days, 6 nights
£ 777                                  3 days, 5 nights              
£ 555                                  2 days, 3 nights              
All entrance fees and transportation are included.
Good walking shoes and rain clothing are preferred.
Not included:
breakfast, lunch, dinner, Air tickets and transportation to Glastonbury
 Taxi service is available from:
Bristol Airport                    £ 40,00
Train station Castle Cary £ 30,00

You can add this to your booking:
One on one or group tours to:
Tintangel, Merlin's Cave
Nectans Glen
Avebury
Stonehenge
Crop circles
West Kenneth Long Barrow
Stanton Drew
Fossil Beach
 Tour price a day £ 222
(Including transportation and entrance fee)
Or your preference sites to make your travel unforgettable.
 For more info don't hesitate to ask.
Fill in the contact form.
Dates of The Glastonbury and Beyond Experience:
8 – 11 July 2022
19 – 23 August 2022
16 – 19 September 2022
28 October – 2 November 2022
If you want to reserve your own date, that is possible!
Make a phone appointment with Jackie via the contactform
Air B&B
It is possible to book some extra nights before and after the retreat.
For availability send Jackie an email:
jackies.home12@gmail.com

Payments can be made by PayPal: